Hey there, I'm Jessica
If you're taking the bar exam in California, or one of the Uniform Bar Exam jurisdictions, you've come to the right place. I'm your girl.
I help people pass the bar exam.
I'm especially good at helping people who have previously (or repeatedly) failed the bar exam. Lots of the people I help have come to me after they've tried other avenues of passing. They've tried all the big name prep courses, and even tutors who are bar graders.
The reason these people have success with me when those more traditional approaches have failed them is because I don't do bar prep like anyone else. I have completely turned bar prep on its head and teach a revolutionary, simple, and effective strategy.
What's the secret to my method?
First, it's what I DON'T DO.
I don't waste your time with outlines and lectures, trying to re-cram the last 3 years of law school into your head in a few weeks. You already went to law school. You spent a fuck ton of money learning the law from brilliant professors. And you weren't ready to take the bar exam the day after graduation, were you? No. Spending your time trying to re-create that experience in a fraction of the time isn't going to do you any good.
Second, it's what I DO DO.
I magnify the effectiveness of your time by having you work only on bar exam tasks. For most bar exams, there are three tasks that you will be doing on the actual exam: MBEs, performance tests, and essays. Those are the only 3 ways in which you earn the coveted points needed to pass, so the focus is on you becoming highly skilled in performing those tasks.
Third, it's THE WAY IN WHICH I do it.
I teach a technique called COPY WORK which is the magic core of my program. Through copy work you train your brain, learn the law, improve your skill and do all sorts of amazing things that turn you into a bar exam crushing badass. You will essentially "re-code" your brain to write essay answers that look like model answers. The best part is that copy work is super easy to do.
What's that you say? Don't memorize any law? Don't listen to lectures? Don't read outlines? Don't use flashcards? Don't memorize mnemonics? Study less? Relax more? Meditate? Copy model answers? AND I'LL PASS??
Listen, I get that my method is unorthodox. Perhaps it even sounds reckless.
But it works.
And the reason you're reading this right now is because you need something that W O R K S . Your bar card is on the line and you have spent years of your life working to get you to this moment. You just need to get the bar exam behind you and in your rear view mirror.


I'd love to help you take your place at counsel table.
And this is how I do it. There are essentially 4 "levels" of assistance that I can provide to you. How much or how little you take it completely up to you. (Hint: Level 3 is the most popular and most effective.)
1. Freebies
You can check out some of my free stuff. Maybe you're just here for freebies. Or maybe you want to test my materials out first before you invest with me. No problem. Have at it.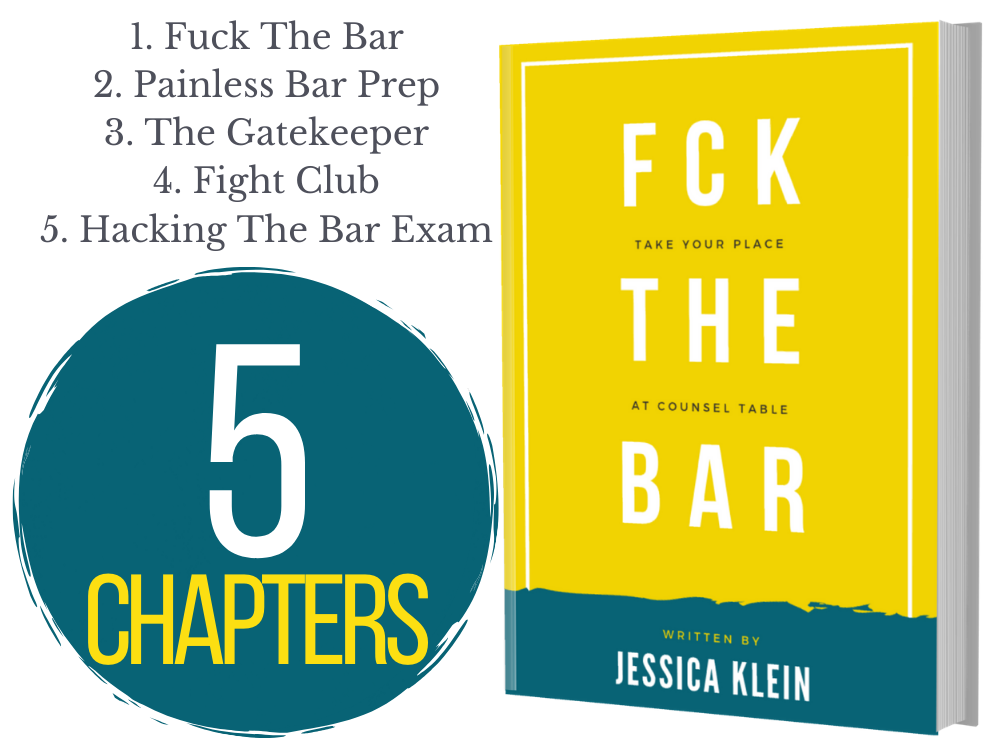 First 5 Chapters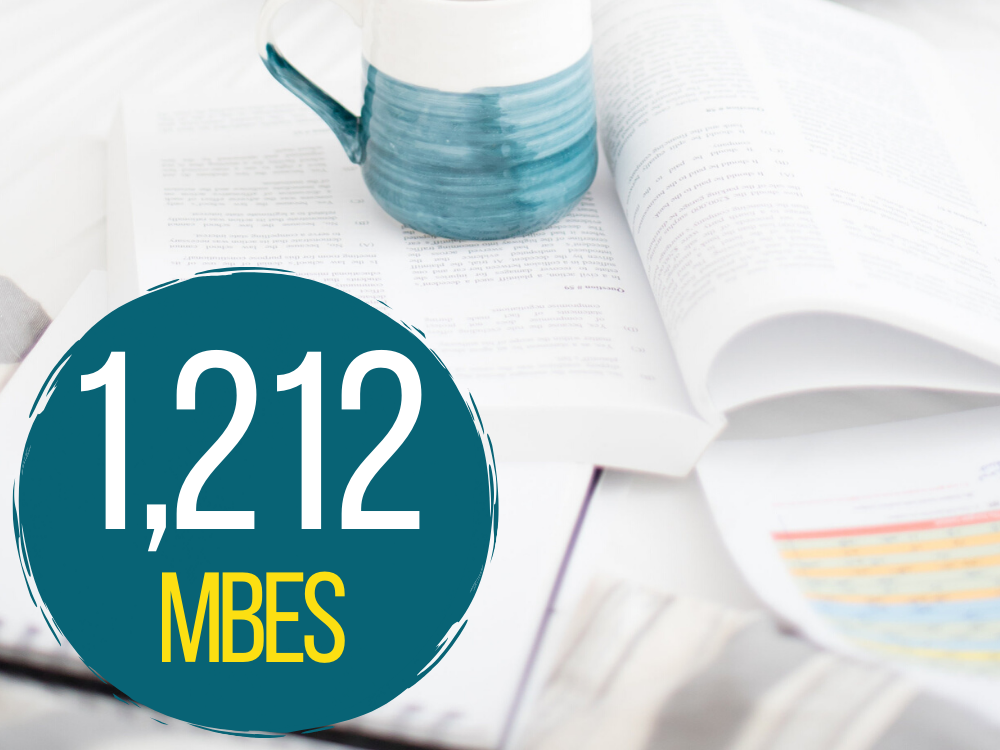 1,212 Free MBEs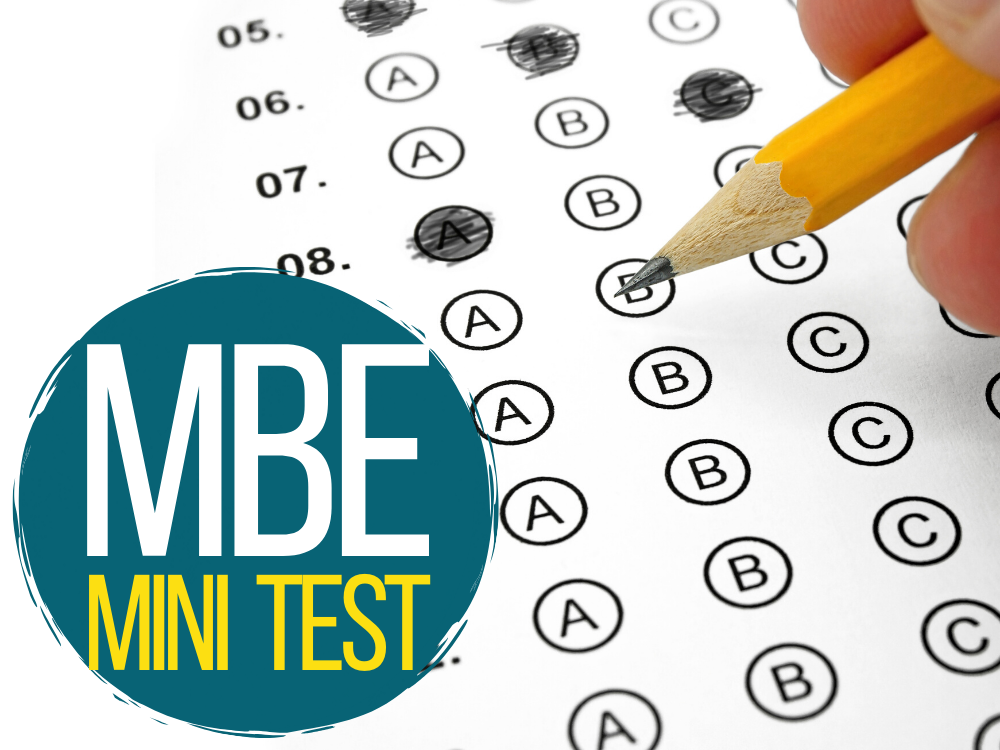 MBE Mini Test
2. Study Packs
You can purchase one of my individual study packs if you only need certain things like: MBE questions to practice, to take a practice exam, some essays to use, or if you want to read my book, etc. Buy what you need and use it however you want. Available packs include: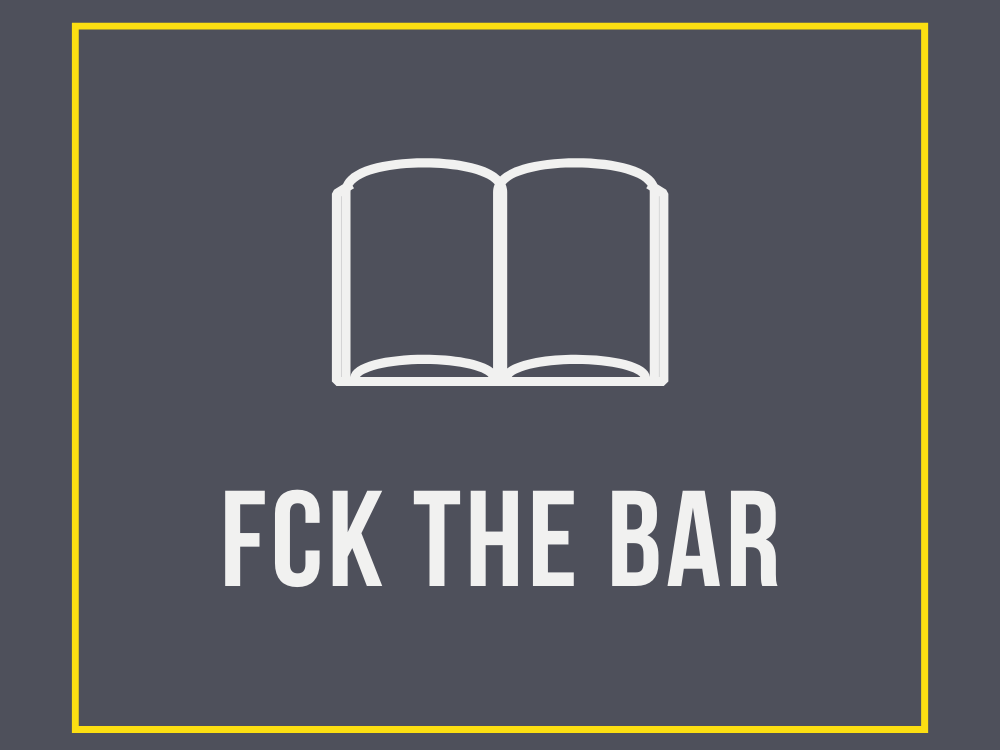 Fck The Bar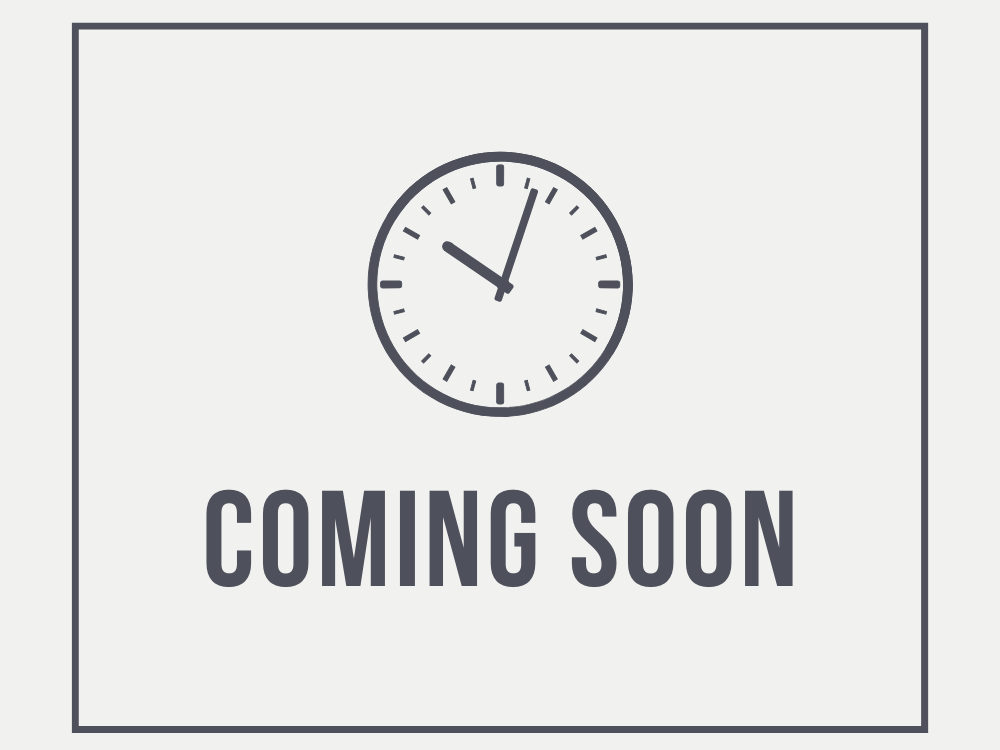 Stress Relief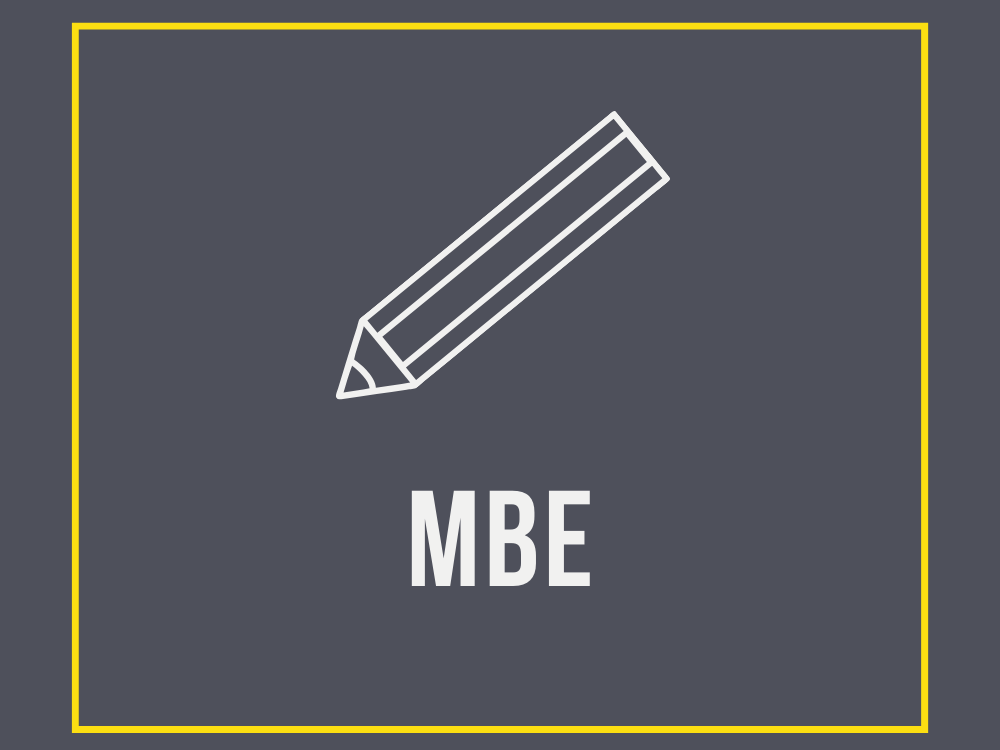 MBE Pack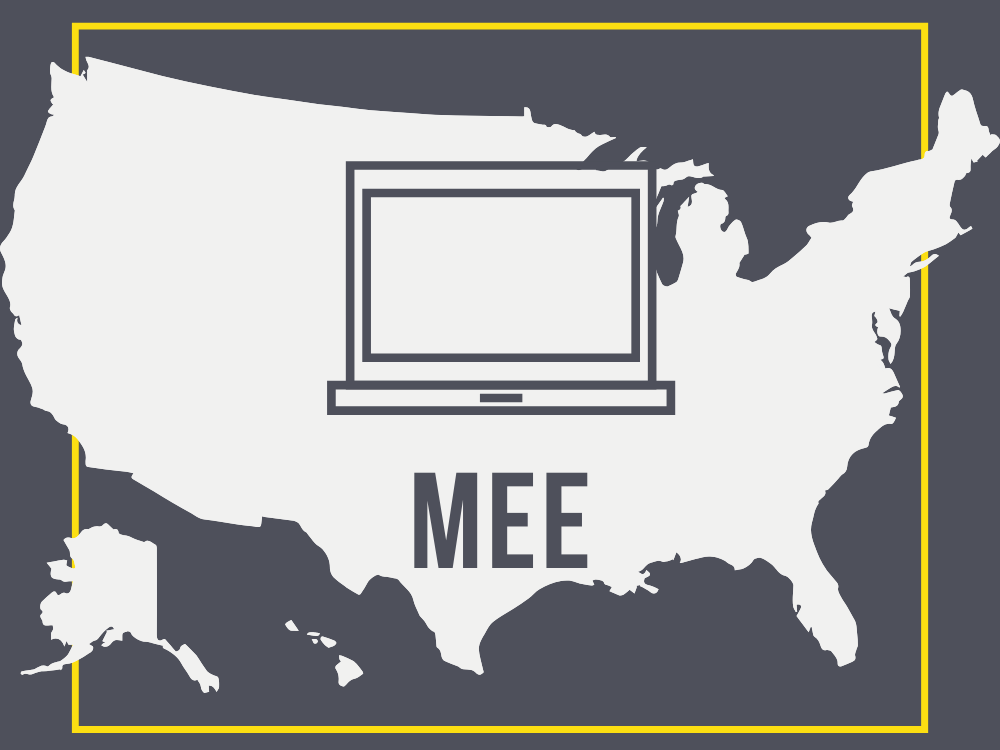 Multistate Essay Exam (MEE) Pack
For the UNIFORM bar exam
More...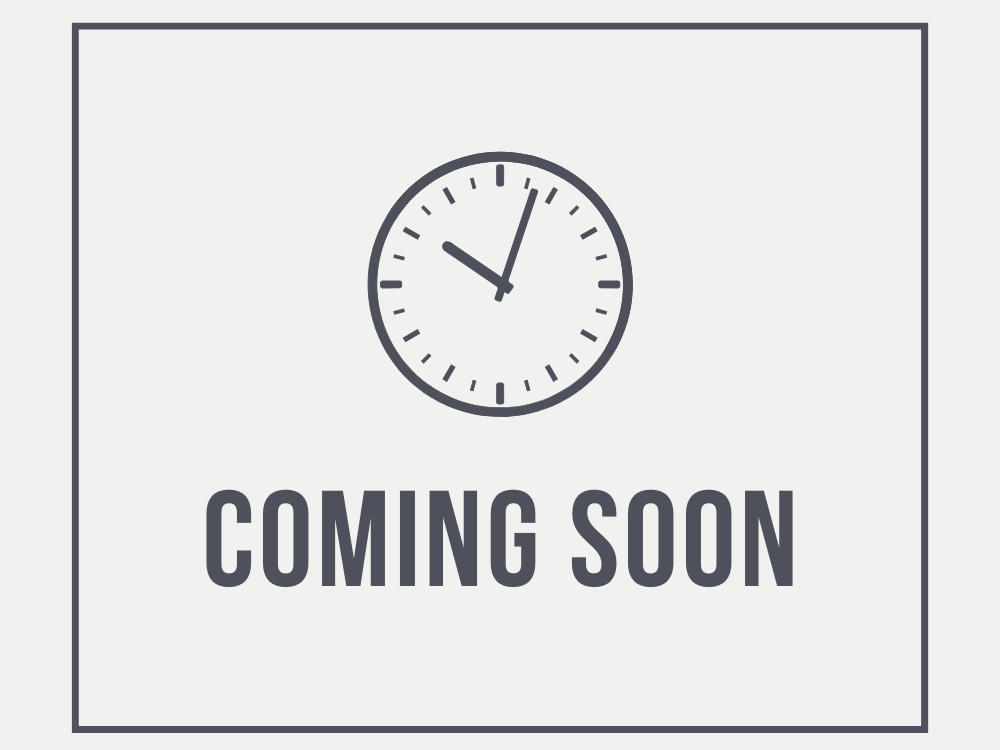 Multistate Performance Test (MPT) Pack
For the UNIFORM bar exam
More...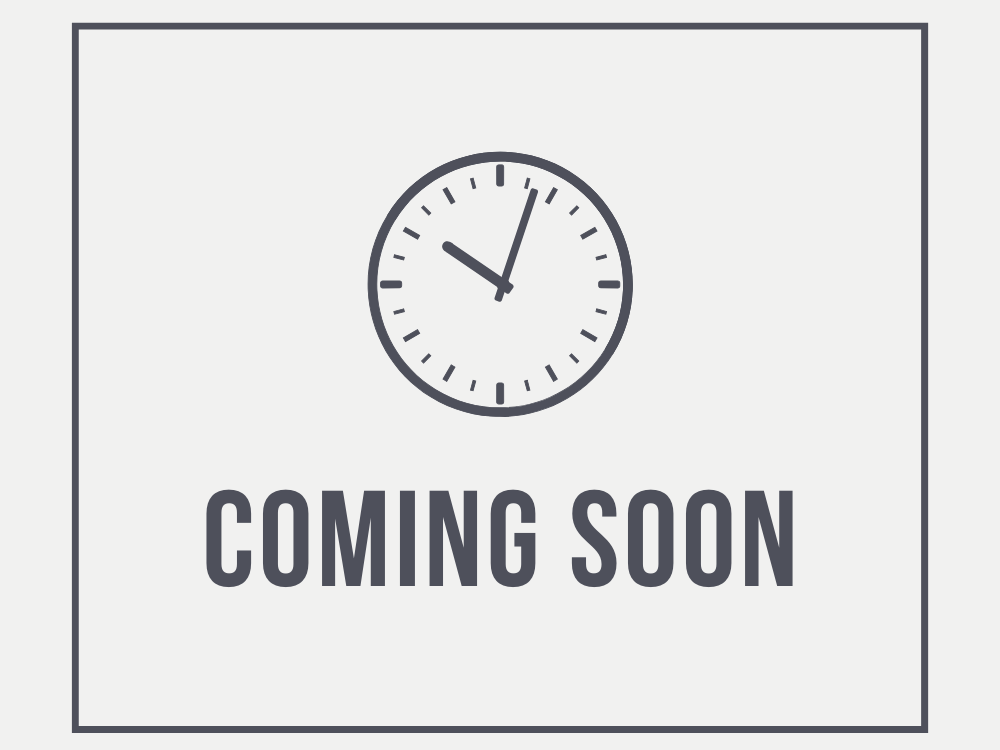 Study Plan
For the UNIFORM bar exam (UBE)
More...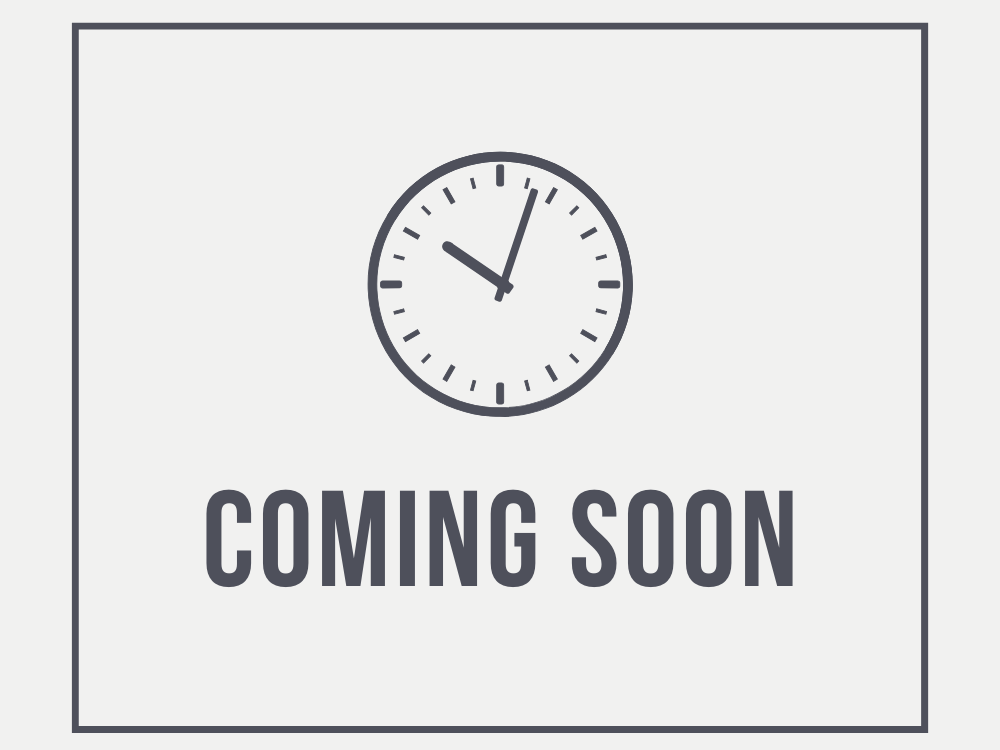 California Essay Pack
For the CALIFORNIA bar exam
More...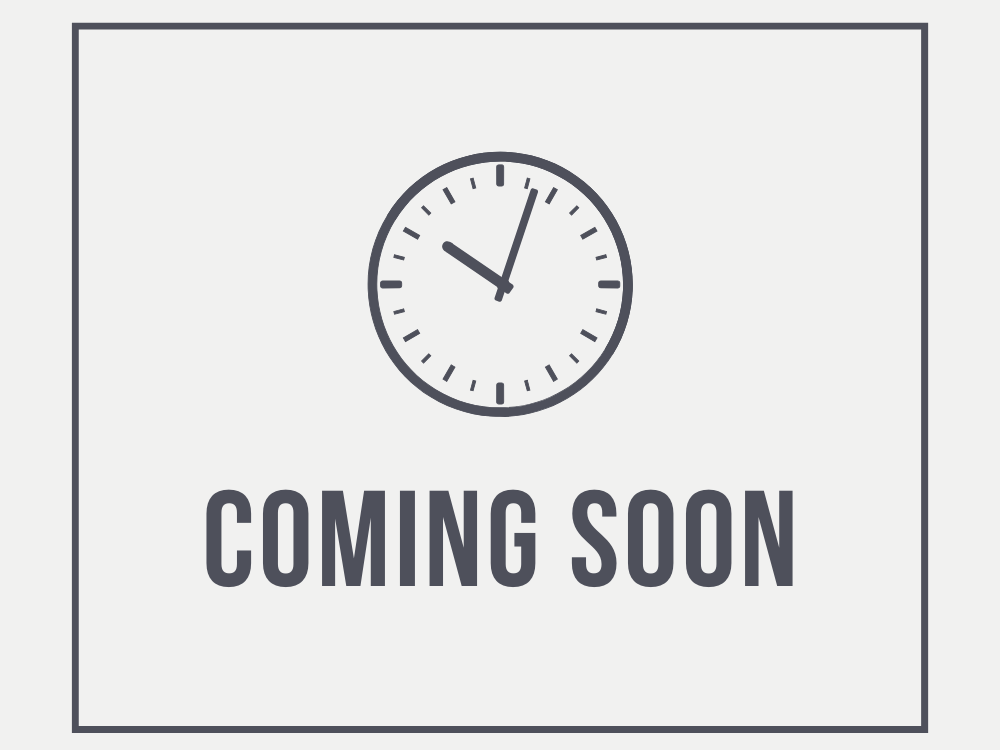 California Performance Test Pack
For the CALIFORNIA bar exam
More...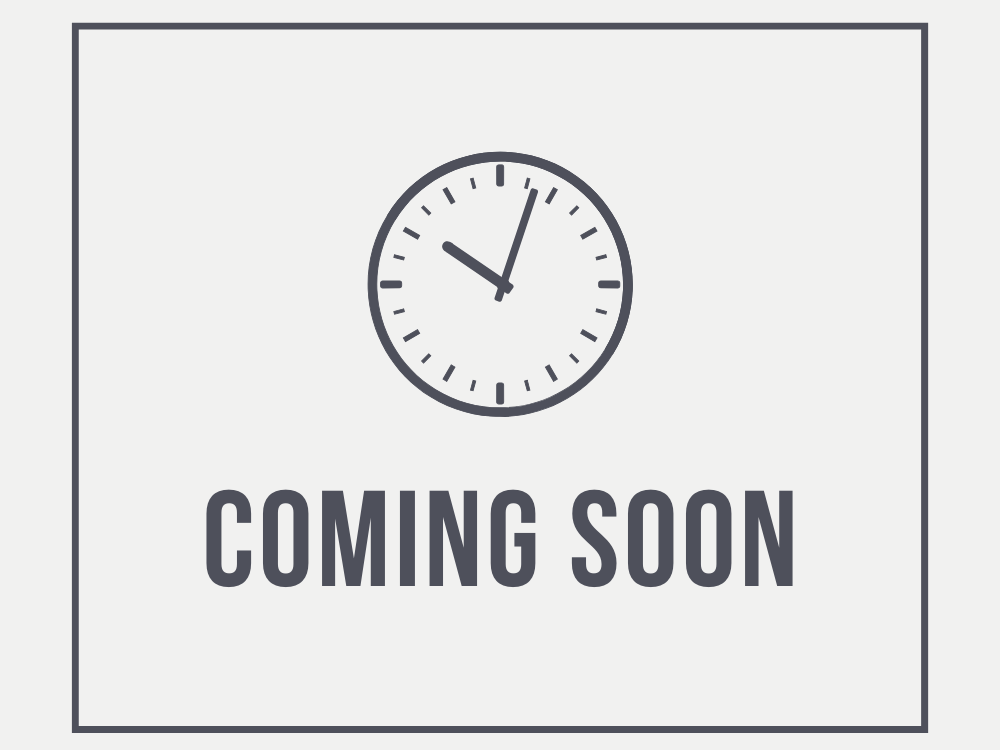 Study Plan
For the CALIFORNIA bar exam
More...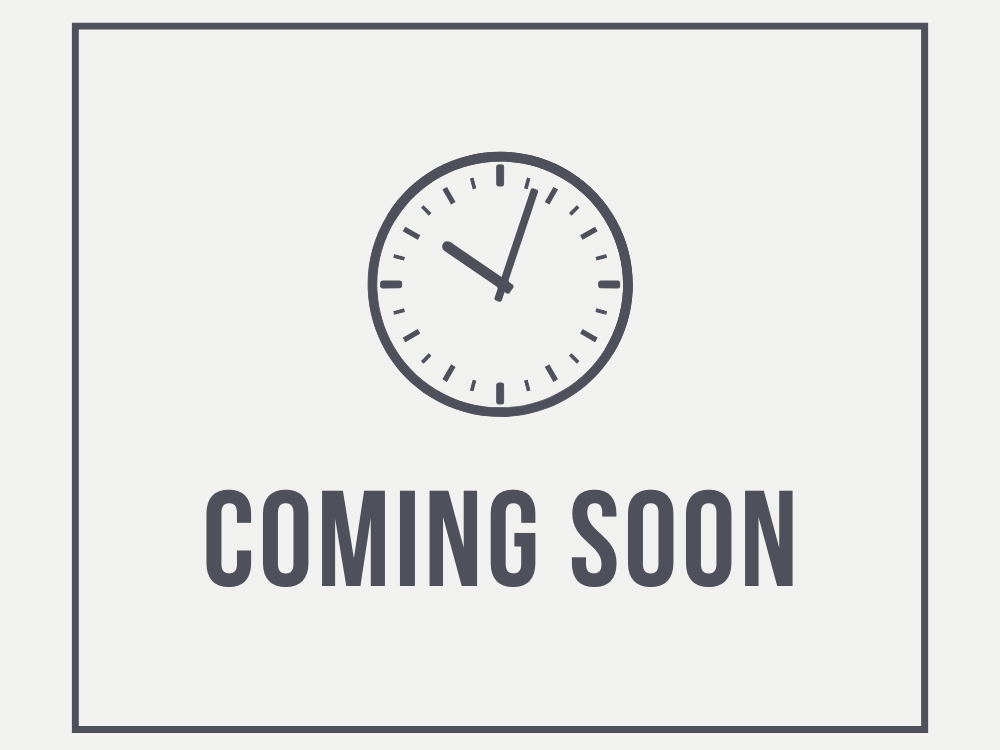 Practice Test
For the UNIFORM bar exam
More...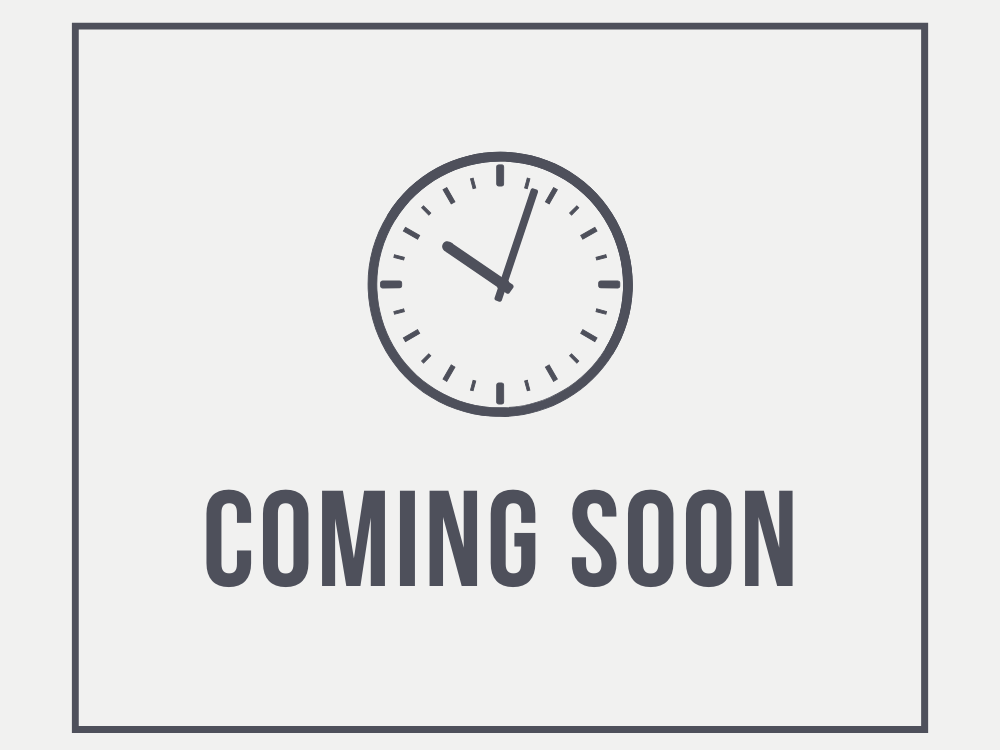 Practice Test
For the CALIFORNIA bar exam
More...
3. Counsel Table
You can purchase my complete program, called Counsel Table, which includes everything you see on my website. This is by far the best deal and gives you everything you need to prepare for the bar exam start to finish. If you've read my book, FCK THE BAR, Counsel Table is the coaching program that I reference there.
Counsel Table
For the CALIFORNIA bar exam
More...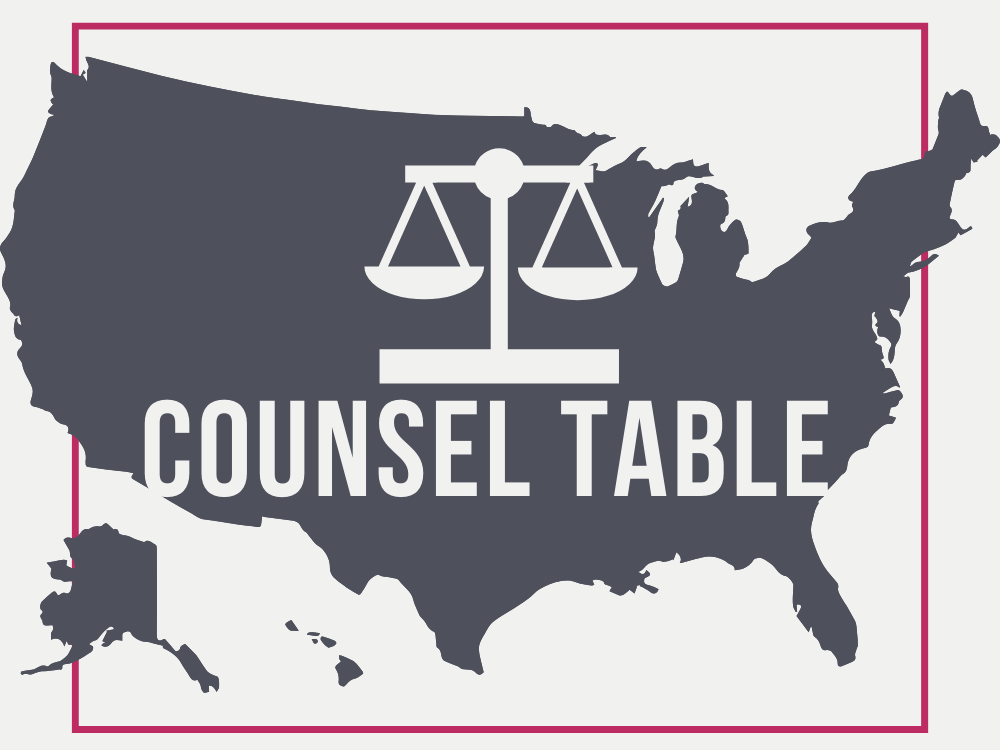 Counsel Table
For the UNIFORM bar exam
More...
4. Private Coaching
You can apply for private 1:1 coaching with me. I have a very limited number of spots for 1:1 coaching during each administration of the bar exam, and acceptance is by application only.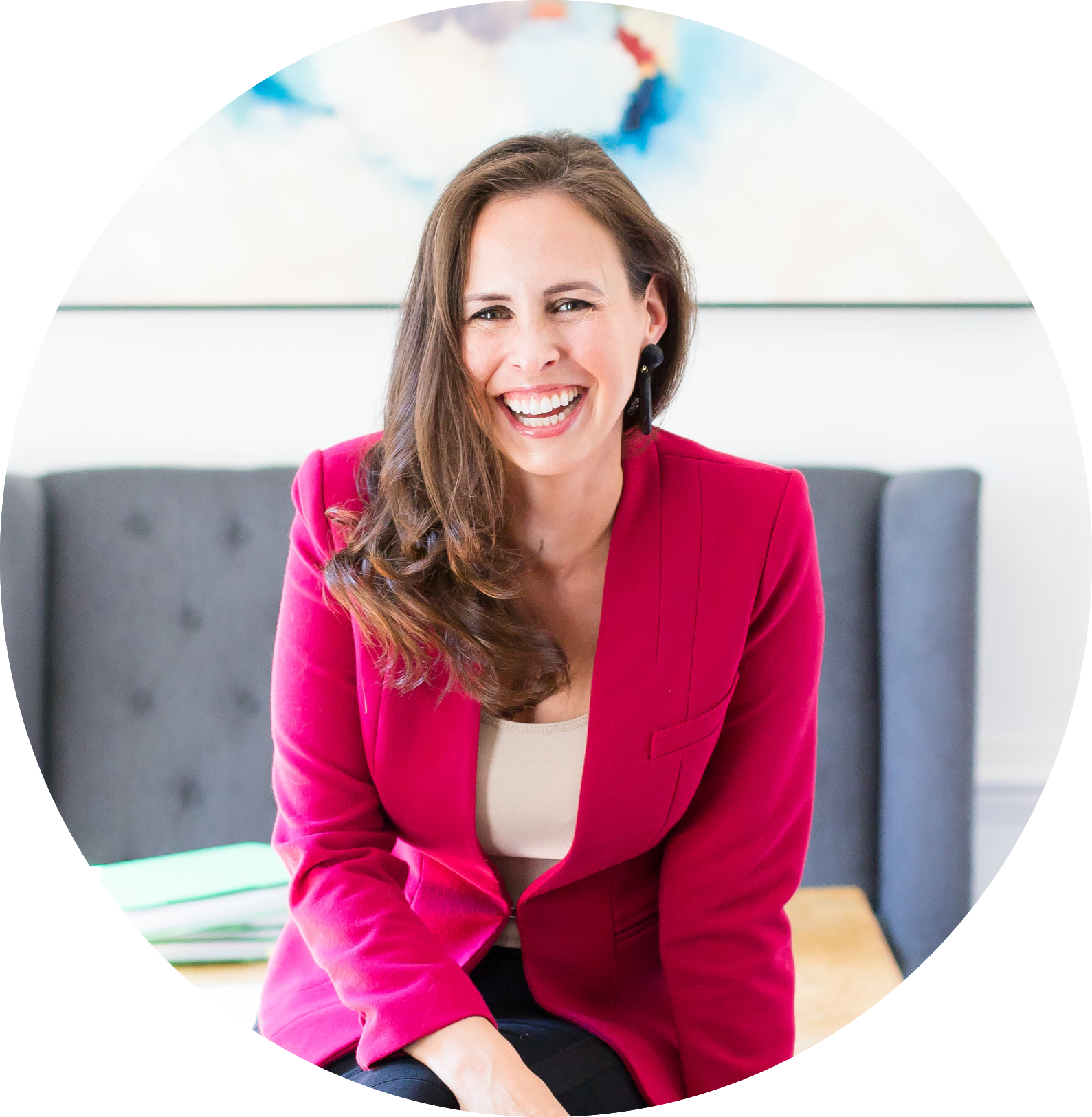 But who are you, anyway? And what makes you a bar exam expert?
Let me introduce myself. I'm Jessica - a former prosecutor turned bar exam coach. I decided to trade in the excitement of trial work and busy dockets for the opportunity to help others take their seat at counsel table. 
And right off the bat, let me be clear: I don't call myself a bar exam expert. But I know what worked me and I was able to pass both the California and Virginia bar exams after doing a self-study which did NOT include rote memorization of a single legal rule, spending hours on lectures or reading outlines, and whole host of other stuff that is generally assumed to be a necessary part of bar prep.
I'm an independent thinker and I decided to follow my intuition and common sense when studying for the bar exam, creating my own unique study approach. Not only was it simple, effective, and worked great for me, but it wasn't anything I had ever heard of anyone else doing or teaching when it comes to the bar exam.
That was back in 2008 after I graduated from the University of San Diego School of Law. Over time, that simple decision to study for my own bar exam in the way that made sense to me has turned into me helping lots of people pass the bar and what you now see here. But it started out very differently and really just began as a blog to tell my story and show others there is another bar prep option. As I began helping people, I very quickly discovered the best way to share my knowledge was to simply write it all out start to finish and lay out my study approach.
So waaaaaay back in the day, I self-published my first book, detailing everything. ⬇⬇⬇ Sexy cover, huh?
⬇⬇⬇
People started saying things like...
⬇⬇⬇
⬇⬇⬇
And then I moved across the country, to Virginia, and had to pass the bar exam
​ all over again...
Only now I had been out of law school for YEARS, was cold on the law, had to face new subject matter that I had never even heard of before (commercial paper anyone?), and, oh yeah, I now had two toddlers running around to boot.
What did I do?
THE SAME DAMN THING I DID LAST TIME
Why?
BECAUSE IT WORKS
<<<Enter bar card #2>>> 
As per usual, I published another book based on what I had learned after going through my own study process. (There's a whole side story with this book for another time.)
⬇⬇⬇
⬇⬇⬇
You see, my study approach was tweaked and improved even more by going through the entire process again.
​I'm not the type to leave improvements lying around unused...
If I can find a better way, you can bet your bottom dollar I'm going to course correct and implement that good shit right away!!
​So book #2 was published. And this is what people had to say about that one...
⬇⬇⬇
⬇⬇⬇
What happened next is this...
The California bar exam changed, 
PLUS
I had a more refined study approach with better information.
I take my responsibility to inform and instruct people seriously. 
VERY SERIOUSLY.
I felt it was my duty to pull book #1 so that people would not buy it until I had gotten a chance to update it to reflect the bar exam changes, as well as to give my BEST advice.
I knew that if I wouldn't do it exactly the way I describe in my book,
​then I sure as hell shouldn't let other people rely on it. 
That's just my own personal ethos.
So I pulled the book.
And I started getting messages like these...
⬇⬇⬇
⬇⬇⬇
I knew people were desperate for the information I had.
I knew that traditional bar prep had failed them.
I wanted to help them, I really, truly, did.
And I had every intention of doing so, but...
I was busy being a lawyer...
and a mother...
and dealing with life shit, like getting a divorce...
It just wasn't getting done.
A new book wasn't something I could just throw together in a weekend.
I'm a perfectionist, and it had to be  p e r f e c t .
It also had to be bigger than just the California bar exam.
I had already used the same technique for the Virginia bar exam, and I knew that my approach is applicable to ANY bar exam. I am 100% confident that if I had to move to yet another state and take another bar exam, I would dive right into this exact approach.
So the book had to reflect that, too. 
It had to cover it all.
While I let these reasons (excuses) delay me from updating and publishing the book, something unexpected happened...
Some people wanted me to tutor them.
Up until that point, I had relied on my materials to provide guidance while I worked a traditional legal job. But I liked the idea of taking an active role in helping them and guiding them through bar prep in the way I knew how, so I decided to tutor them.
And. I. Loved. It.
I got so excited when they had a lightbulb moment.
It felt good to encourage them when they were frustrated.
I found it fulfilling when I could simplify something for them.
It was amazing to be helping someone on the path to reaching their dream.
Funny enough, they weren't the only ones learning!
I was learning about myself. And my style.
I learned that I am NOT a bar exam tutor. Yawn.
Fuck no. 
I found myself constantly sending them motivational and inspirational things like
⬇⬇⬇
⬇⬇⬇
and creating stress-releasing and soothing meditations that make people say 
⬇⬇⬇
⬇⬇⬇
...and I was loving every minute of being their cheerleader!
I realized: this is sooooo much more than emailing assignments
I realized: I AM A COACH
It truly is both an honor and a joy to walk someone's path with them and to hold space for their growth and their dream.
Intuitively I knew how incredibly important mindset and lifestyle and focus
​and all these other related issues are to bar exam success.
ESPECIALLY FOR REPEATERS
Repeaters have to pass the bar exam twice:
First in the mind
THEN on exam day
I coached these first students...
And then I coached more...
But I knew I wouldn't be able to coach everybody,
and I knew my updated book was waaaaaaay overdue,
so I sat down in the late evening hours, on the weekends,
and any other time I could squeeze out of my schedule,
to get this book baby published and finally put it in the hands of everyone who needs it 
⬇⬇⬇
⬇⬇⬇
The title's cray, right!?
Yeah, I did that on purpose.
I want your attention.
I want EVERY law graduate's attention.
The bar prep market needs
a BIG
FUCKING
WAKE-UP CALL!!!
People are doing it all wrong.
Making it a hell of a lot harder than it needs to be.
And giving the bar exam waaaaaay too much power.
Fuck. The. Bar.
I'm proud of my book.
I deconstruct the bar exam and make it as simple as I possibly can.
I tell it to you straight.
I lay out all the study principles so you can apply them
no matter what jurisdiction you are in.
If you're taking a big commercial prep class, this book will help you.
If you're self-studying, this book will help you.
If you're in my coaching program, this book will help you.
No matter who you are, this book will help you!
Which is why it was written.
As I was starting to get towards the end of writing the book, I realized something:
I like coaching more than I like my job as a prosecutor (and I realllllllly liked my job).
But I didn't have enough time to do both.
So I quit.
I turned my focus completely onto coaching and I was having great results, like helping this client who had previously failed 4 times pass the NY Bar with "lots of points to spare."
⬇⬇⬇
⬇⬇⬇
I was humbled by not only Vivian's tenacity to keep working at her goals through disappointment after disappointment, but by her faith in my process. Knowing that my work helped her take her place at counsel table after all her years of hard work and failed bar exam attempts is an indescribable feeling that brings me incredible joy.
I'm addicted to the high I get when one of my students' names shows up on the pass list. It's an unbelievable feeling to know that all the hard work I poured into creating my coaching program makes the difference for someone and helps them achieve their dream. I'm so addicted to this feeling, that's why I want to share this with even more people - because it's proven to work.
Unfortunately, I have discovered a hard truth along the way.
The reality that so many bar exam repeaters face when they have already spent thousands upon thousands of dollars on the big name bar prep course which never delivered results is this: they're just tapped out. And hesitant.
Let's take Vivian for example:
She had already gone to law school ($$$) and taken a big name bar prep course ($$$).

She failed.

She bought other products, materials, programs ($$$).

She failed.

She hired a tutor who is a bar grader ($$$).

She failed.
And she failed again.
Each time she had to pay to take the bar exam again.
Each time she was delayed from bringing in an attorney's salary because she still didn't have a license.
This entire process requires money - hand over fist!
The decision to sign up for my coaching required both faith in me and my program, and hope that this time will be different. It's no small thing to ask of someone in her shoes.
I've been in contact with lots of Vivians. I get lots of emails. I get lots of DMs. And I discovered that many of them had been tapped out long ago. They wanted to join, but the reality of this brutal process had made it simply infeasible.
That didn't sit right with me.
My program is DAMN WELL worth the price I used to charge. I have *absolutely zero* qualms about it because I know that it delivers life-altering results which will forever shift someone's future and earning potential. But those results don't make an iota of difference to the person who never gets into the program.
It had to change.
Now, I have shifted my coaching program into two options:
The Counsel Table Program
This is the same content that Vivian and my other coaching clients received, only it is pre-recorded and self-paced so that anyone can do it at any time.
My goal was to get this content into people's hands without crossing into the 4-figure mark. I am so proud to be able to offer this option for less than $1,000 so that NO ONE is prevented from having access to the same instruction, guidance, and results that Vivian was able to access.
⬇⬇⬇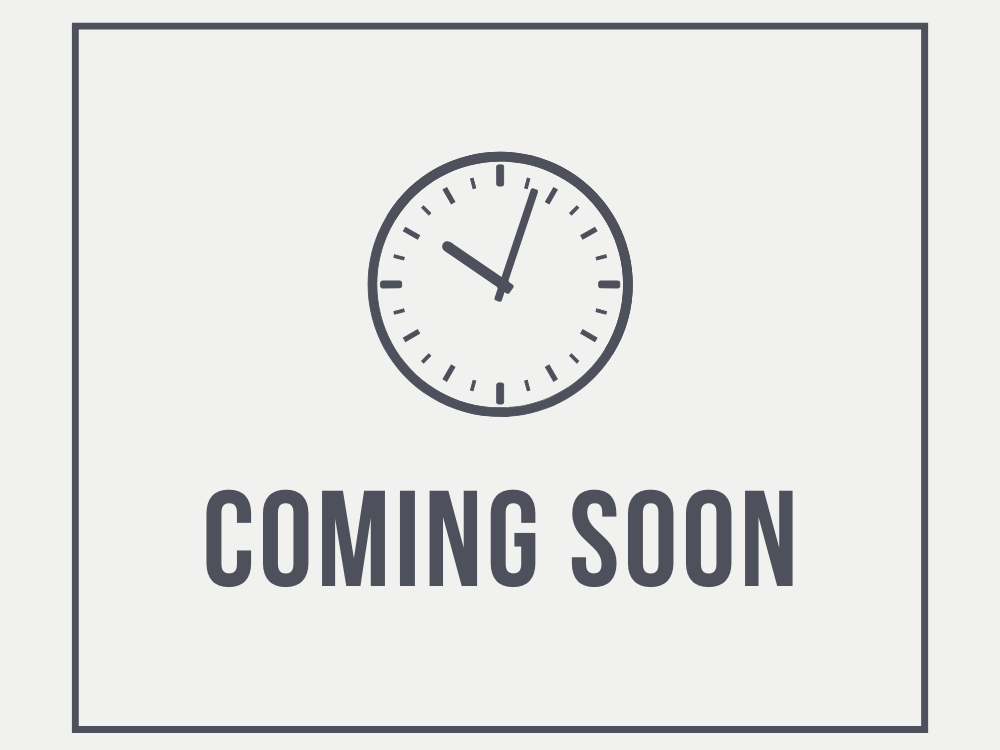 Counsel Table
for the CALIFORNIA bar exam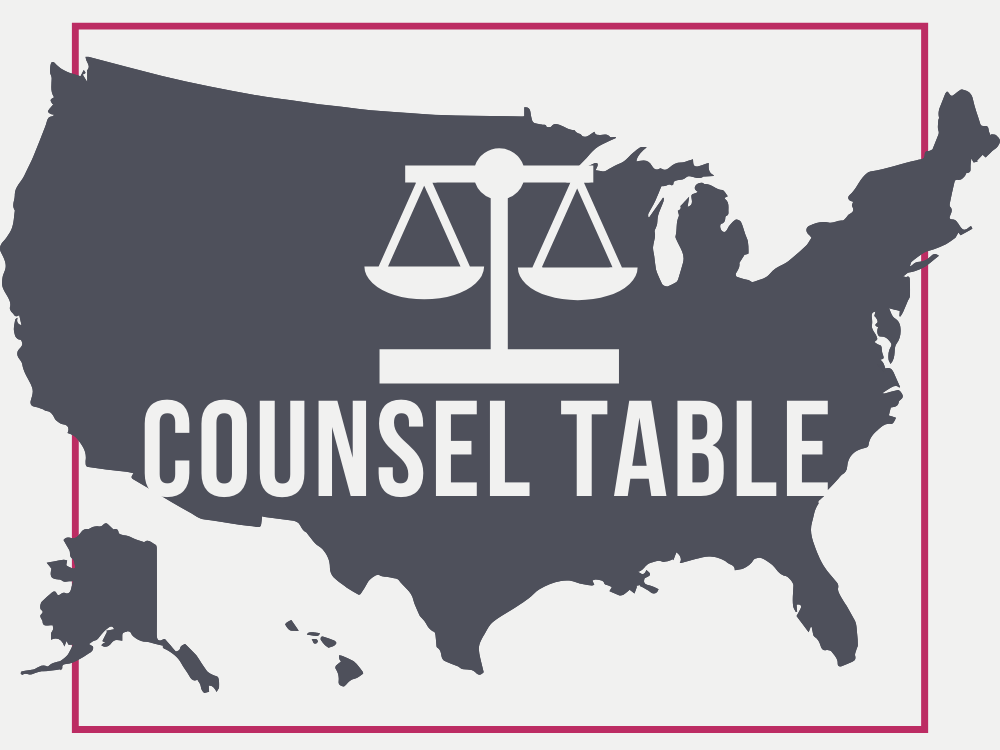 Counsel Table
for the UNIFORM bar exam
More...
⬇⬇⬇
1:1 Coaching
For those who are more fortunate to be able to afford the highest level of support, my 1:1 option gives daily, direct access to me. With the attention and focus you get with this option, you are never doing bar prep alone. This option is limited to only a few slots each test cycle because of the intense amount of time and attention received. It also requires there be a good fit. If you're interested, let's chat.
If you're still reading, it's because something I'm saying is resonating with you, which means that my message is probably something you've been look for amidst all those other bar prep websites. I also know from experience and all the emails and DMs that I get that although reading this page has given you some information and may have answered some questions, you probably have more questions now than you did before you read it. I expected that.
Although I love helping people out, answering questions, and all that jazz, I also have limited time. So I recommend this as the best way to handle your questions about my approach, especially if you are wondering if it might be the answer you've been searching for:
You can dig deep into my method where I completely lay out the philosophy behind - and the strategy of - my approach. It is the *best* way to continue exploring my advice about passing the bar exam in any jurisdiction and probably 99% of your questions will be answered here. Plus, it is a very low cost to entry.