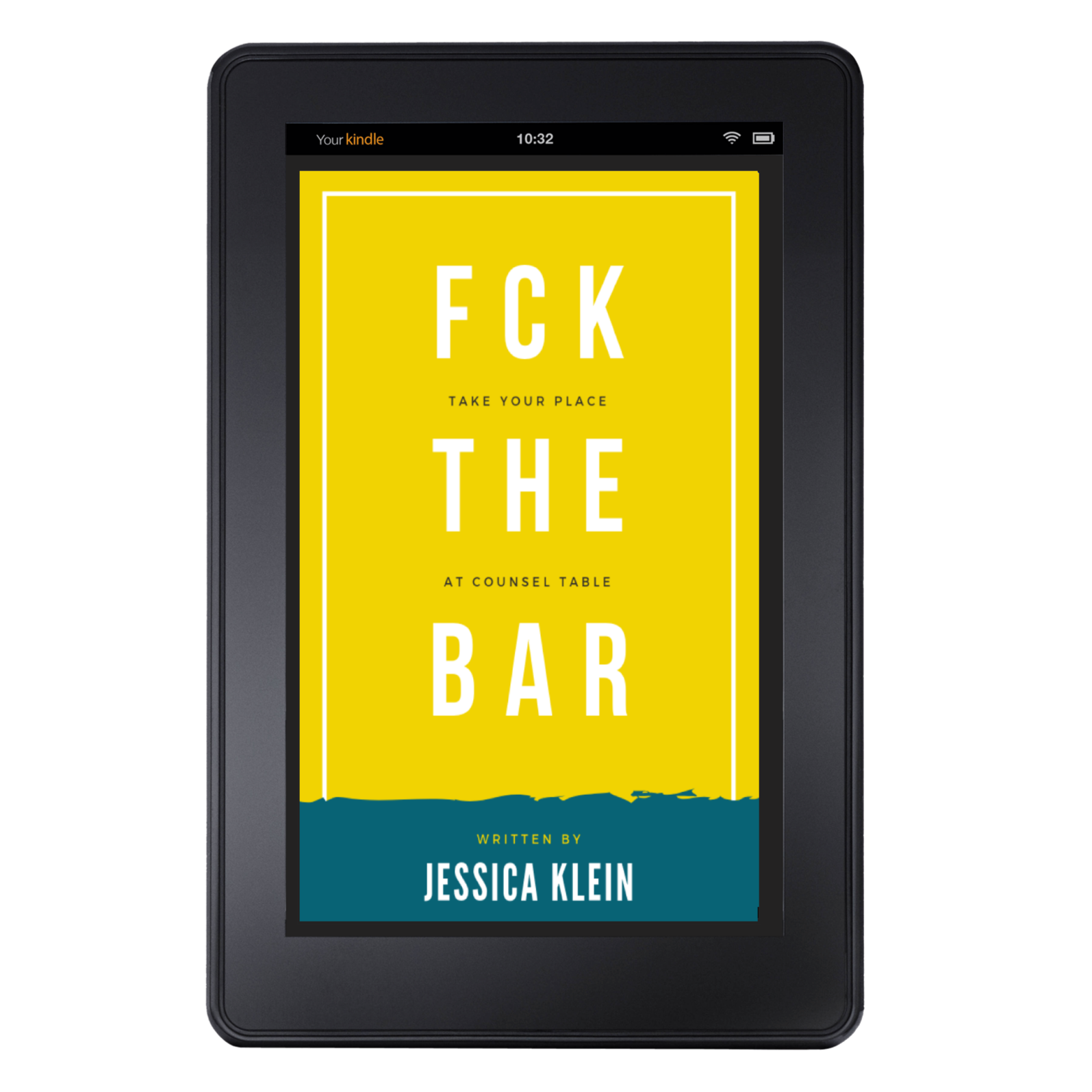 Fck The Bar
Take Your Place at Counsel Table
This isn't like any other book about the bar exam. And you won't hear the advice inside it anywhere else.
No matter which bar exam you're studying for, you need to be doing the right things if you want to pass. This book cuts out all the bullshit and tells you what those things are.
Regardless whether you're taking a big expensive bar prep course, hiring a tutor, studying on your own, or something in between, FCK THE BAR will help. It provides both the practical advice you're looking for and the mindset shift you don't even realize you need in order to be a bar exam boss on test day.
Read all about the study approach that has helped first time takers - as well as serial repeaters - take their place at counsel table.
This is the part where I STFU and just let you
read what people *actually* think about the book.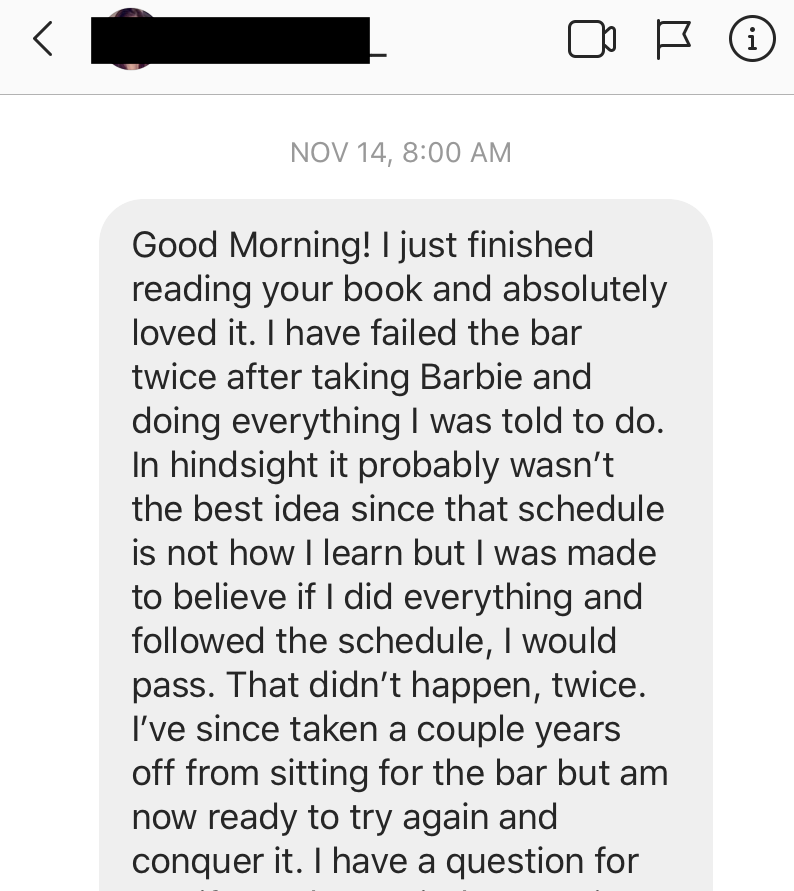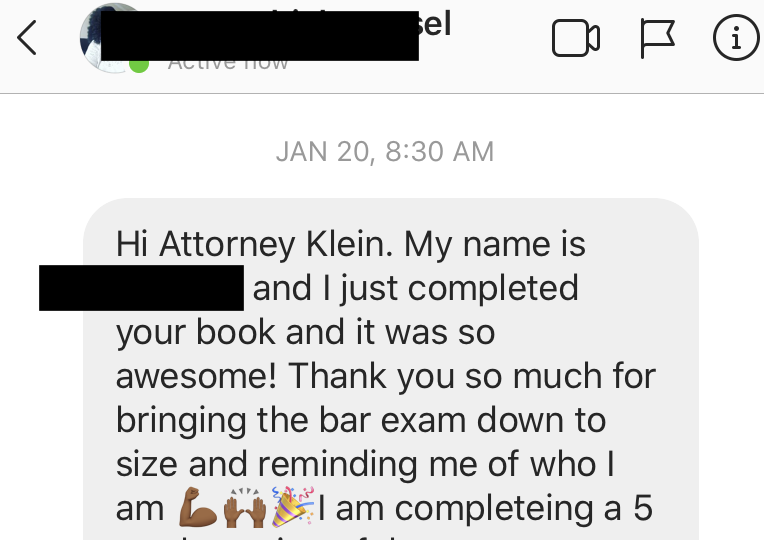 "bringing the bar exam down to size"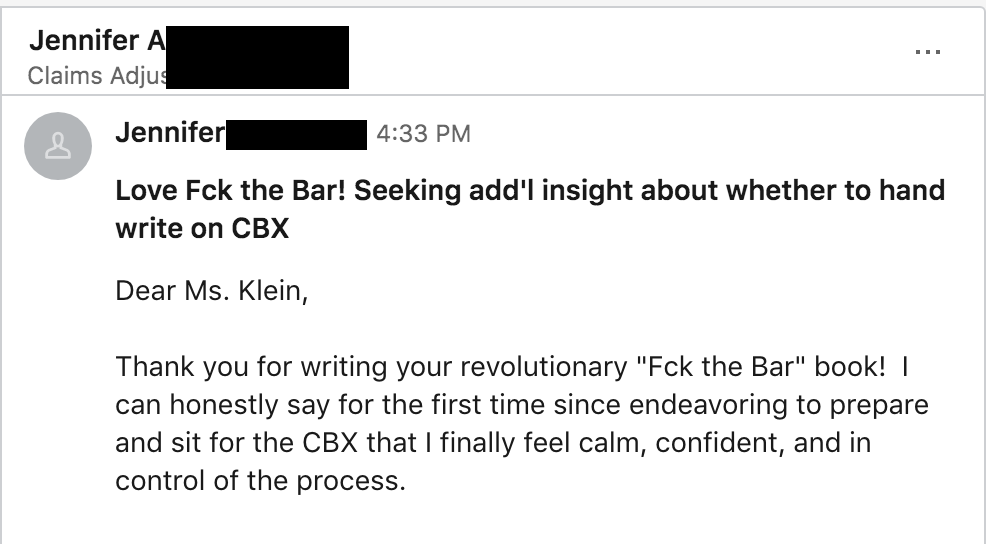 "calm, confident, and in control"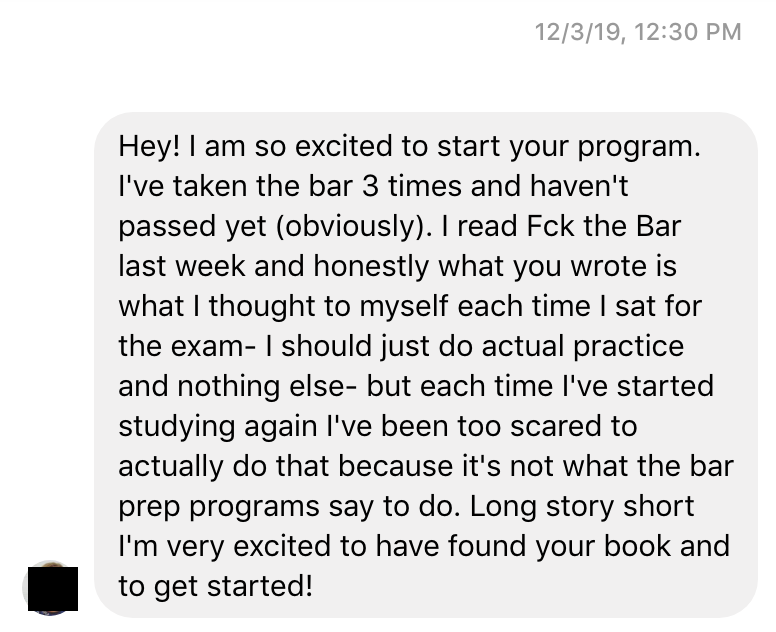 "so excited to start"
Chapter List
Fuck The Bar
Painless Bar Prep
The Gatekeeper
Fight Club
Hacking the Bar Exam
The 4 Stage Study Plan
Sourcing Materials
Substantive Review
Performance Tests
MBE Practice
Short Answers
Study Schedule
Your Bar Prep Lifestyle
Exam Day
A Word To The Repeaters
For Additional Support
More people. More reviews.