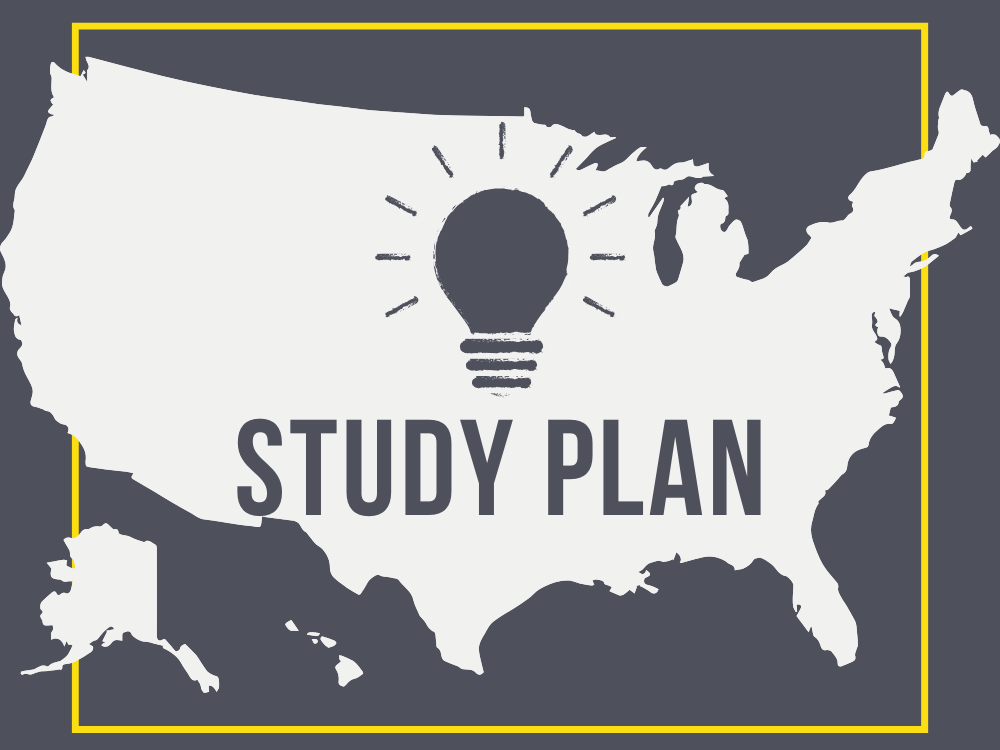 Study Plan for the Uniform Bar Exam (UBE)
Perhaps you don't need a full-fledged bar prep program. Or more books, outlines, or MBEs. You've got all the covered.
BUT, you need to know what to do every day.
You find yourself floundering and doubting your progress and study plan. You wonder things like:
➡How many essays should I do today?
➡Which essays should I practice?
➡What subjects should I work on today?
➡When should I switch to a new subject?
➡How many MBEs should I be practicing?
➡When do I start doing practice MPTs?
➡Am I on track?
➡Will I have "done" everything and "learned" everything by the bar exam?
➡
Will I be ready?
If you've found yourself wondering ANY of these things, then all you need is a plan. A well-organized, simple to follow, daily study plan that lays out in great detail exactly what you should be doing. A plan that has been designed by a professional bar exam coach who knows exactly how to guide students through bar prep from start to finish.
The UBE Study Plan is designed to be exactly that. Check out some of the plan contents below to see exactly the type of instruction you get. Nothing is left to chance, because it's your bar card on the line! Every single thing you need to do is thoughtfully and strategically presented to you in an order that gradually gets you ready for the bar exam in a very methodical fashion.
You will be ready to crush the UBE on exam day.
And you won't be worried about it during bar prep.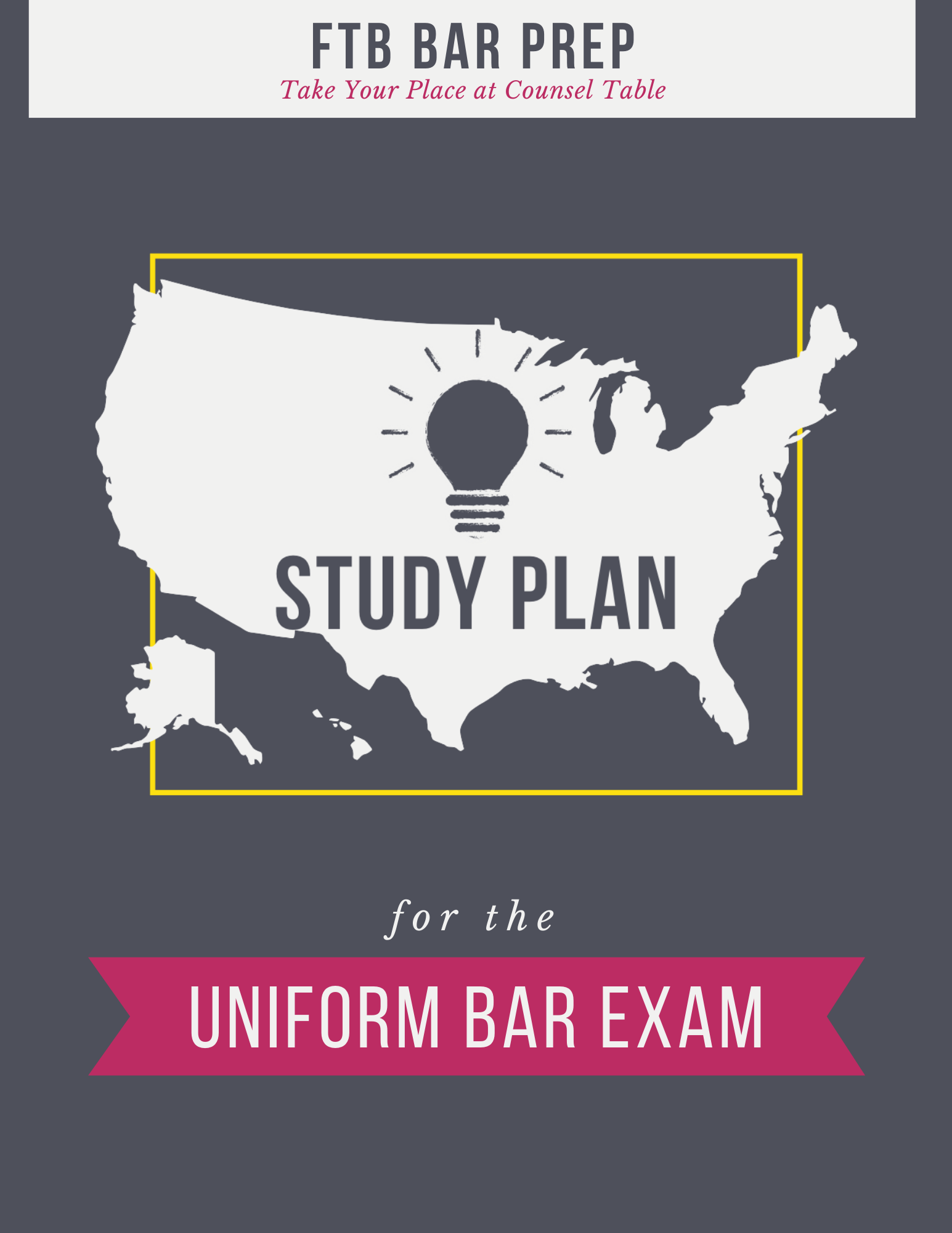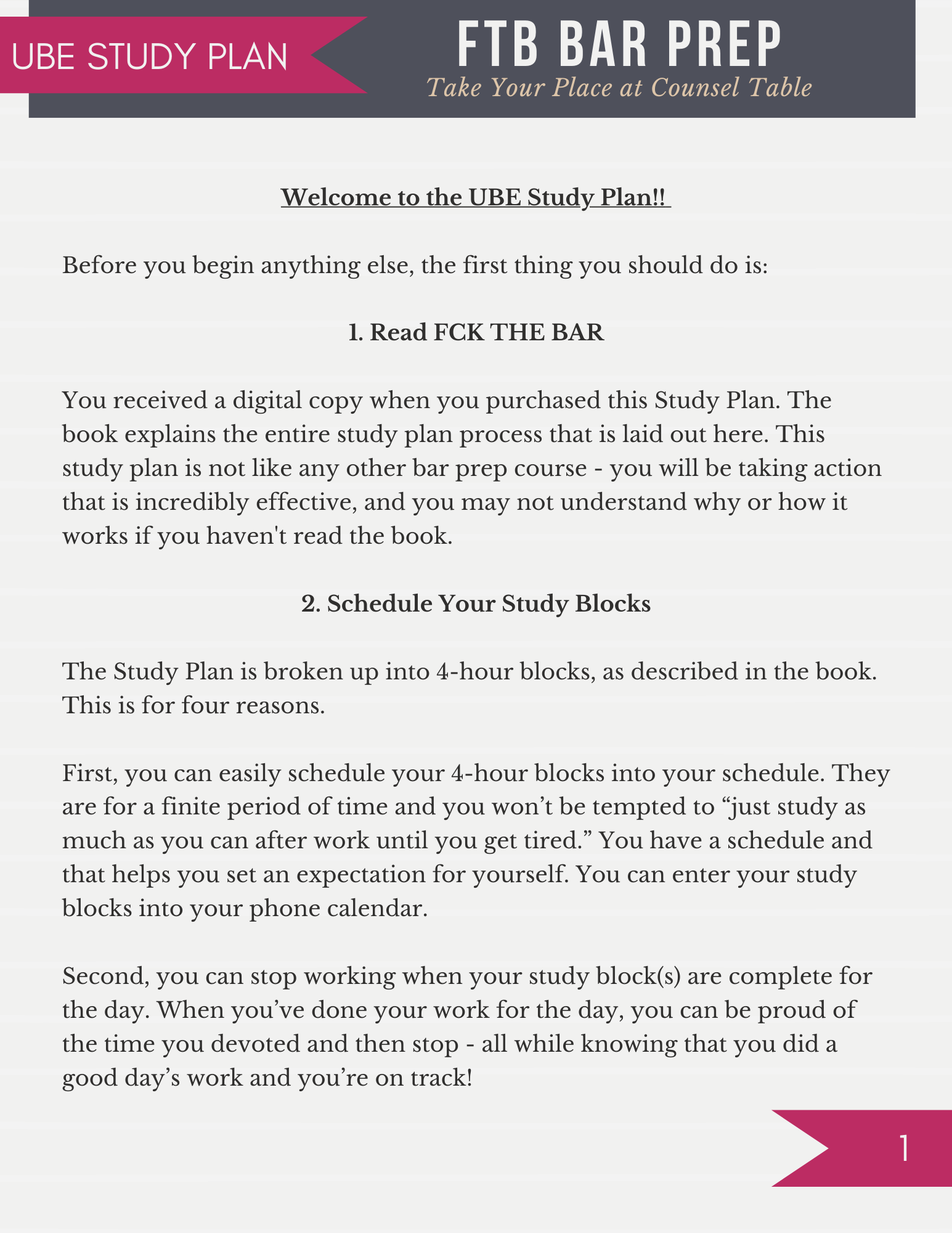 The UBE Study Plan comes with thorough instructions so you never have any questions or doubts about exactly what to do.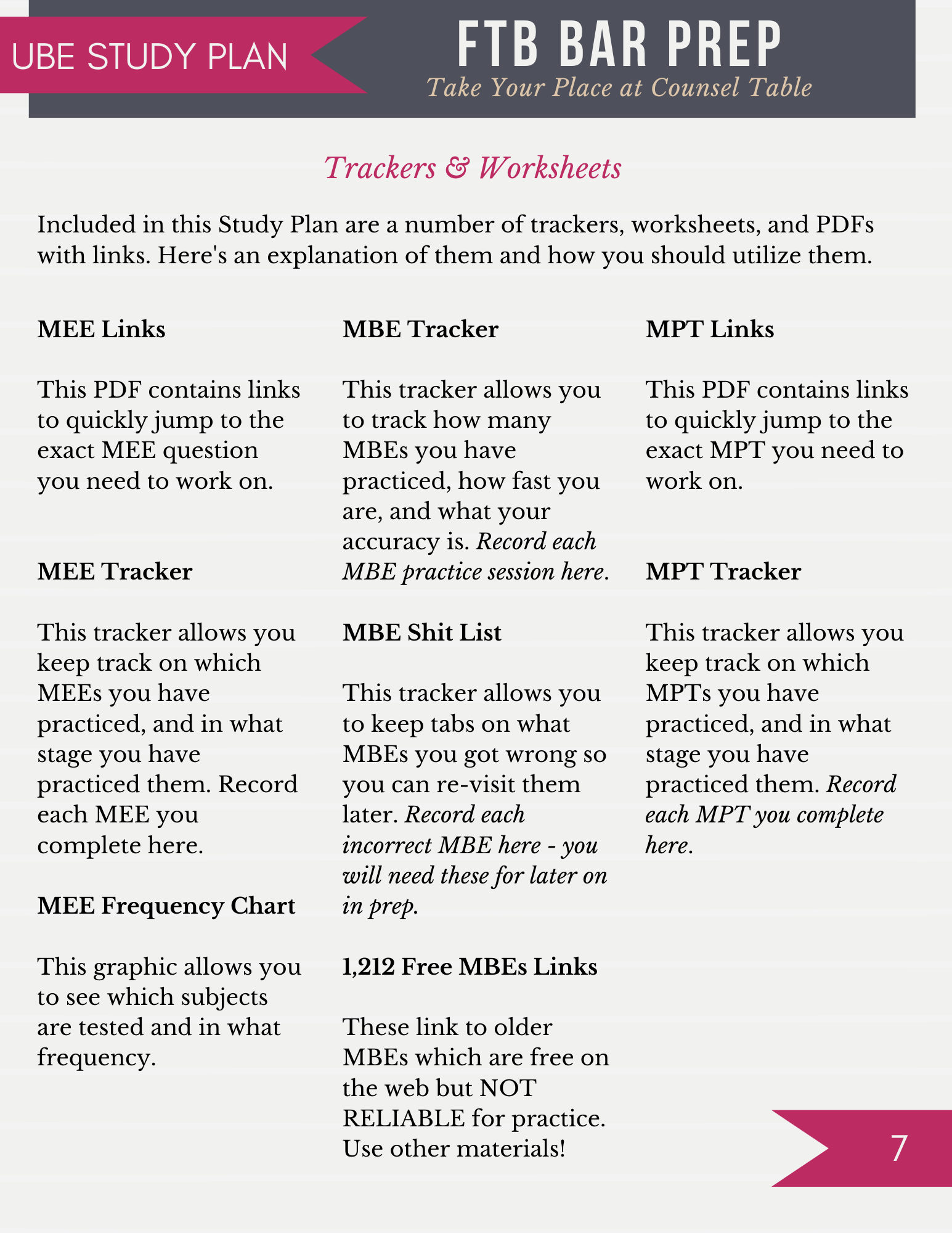 Lots of trackers, worksheets, and convenient links are included in the UBE Study Plan to resource you with what you need for success.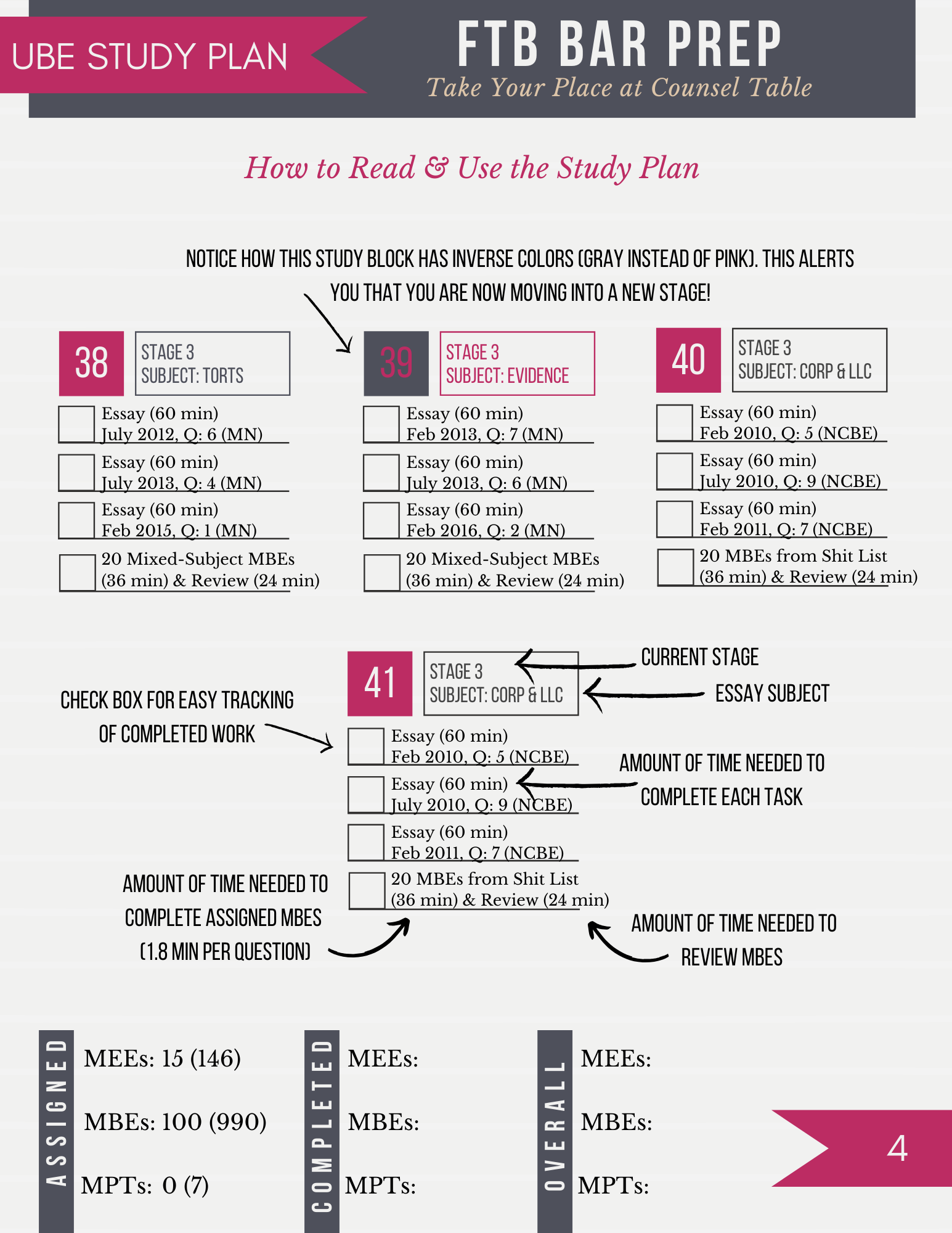 Nothing is left to chance. The UBE Study Plan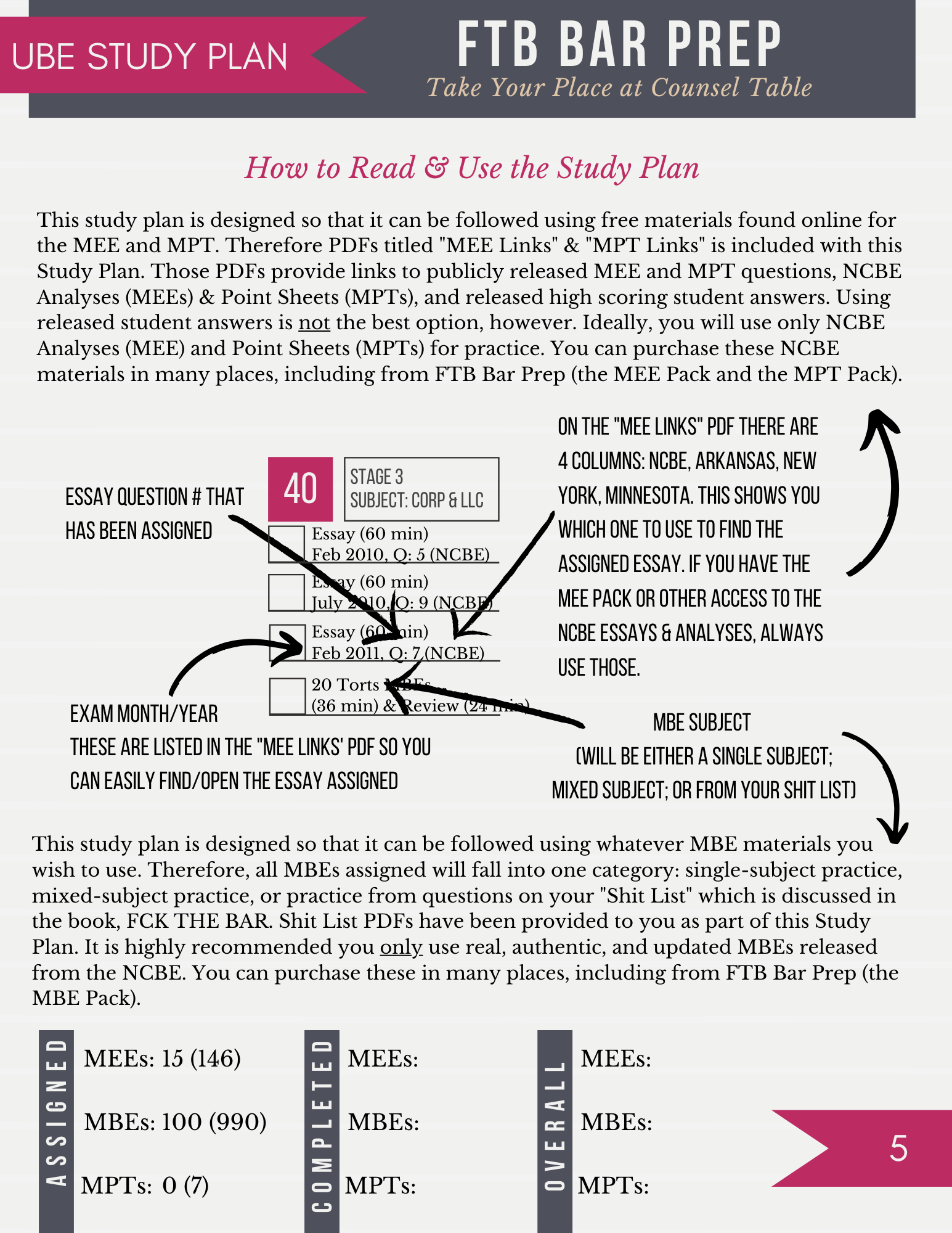 is completely explained so you fully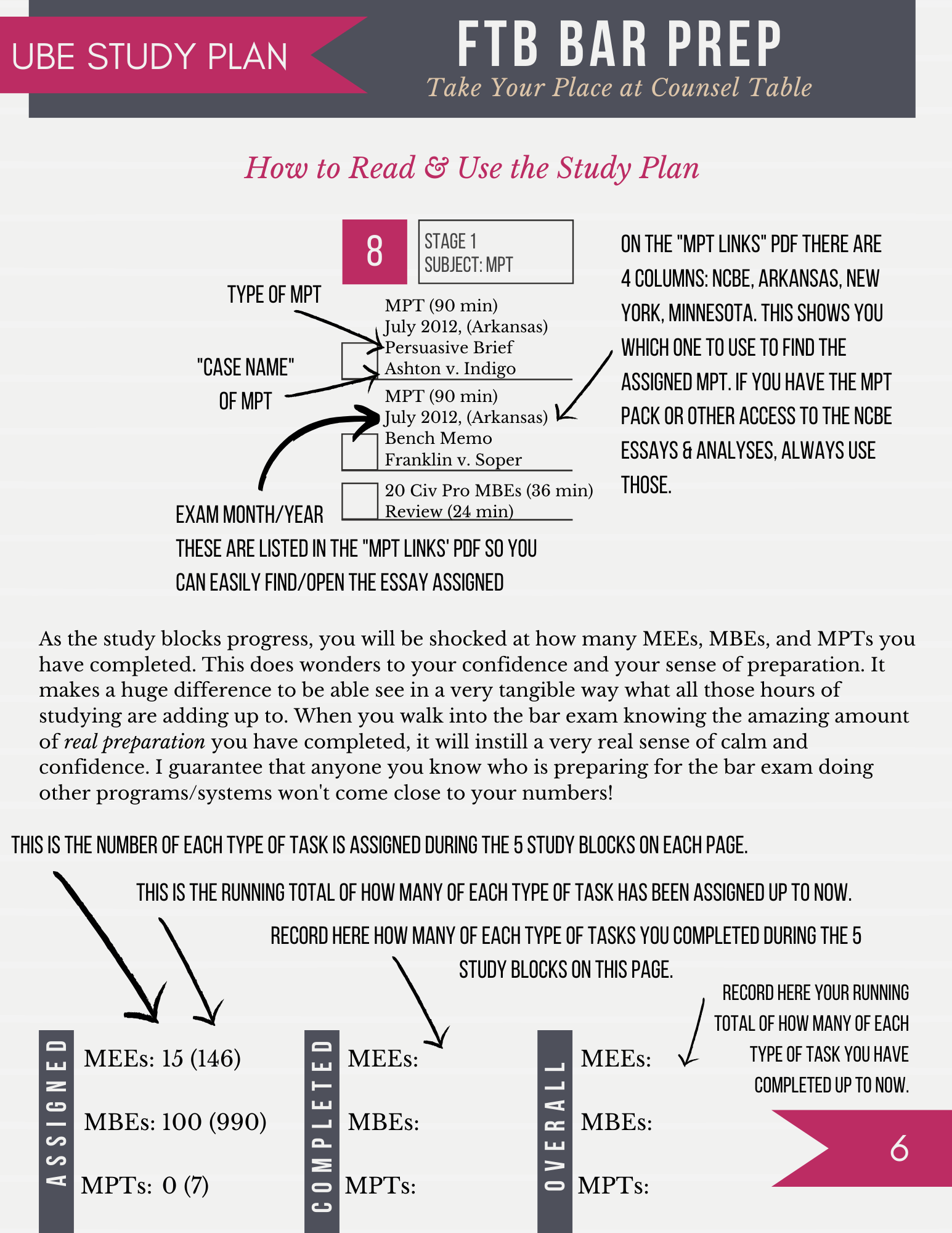 understand the process and can get working!
Sample page from Study Plan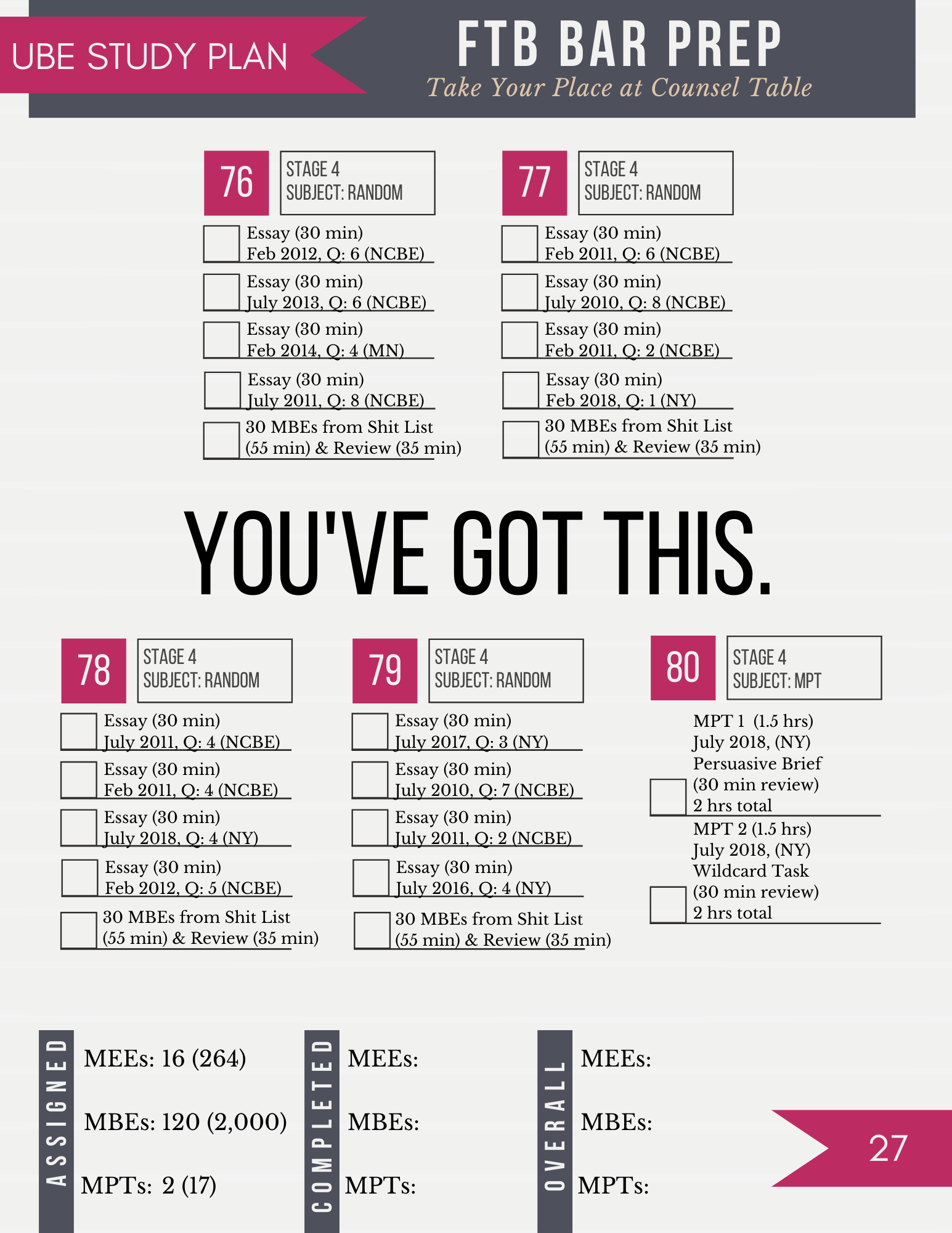 Sample page from Study Plan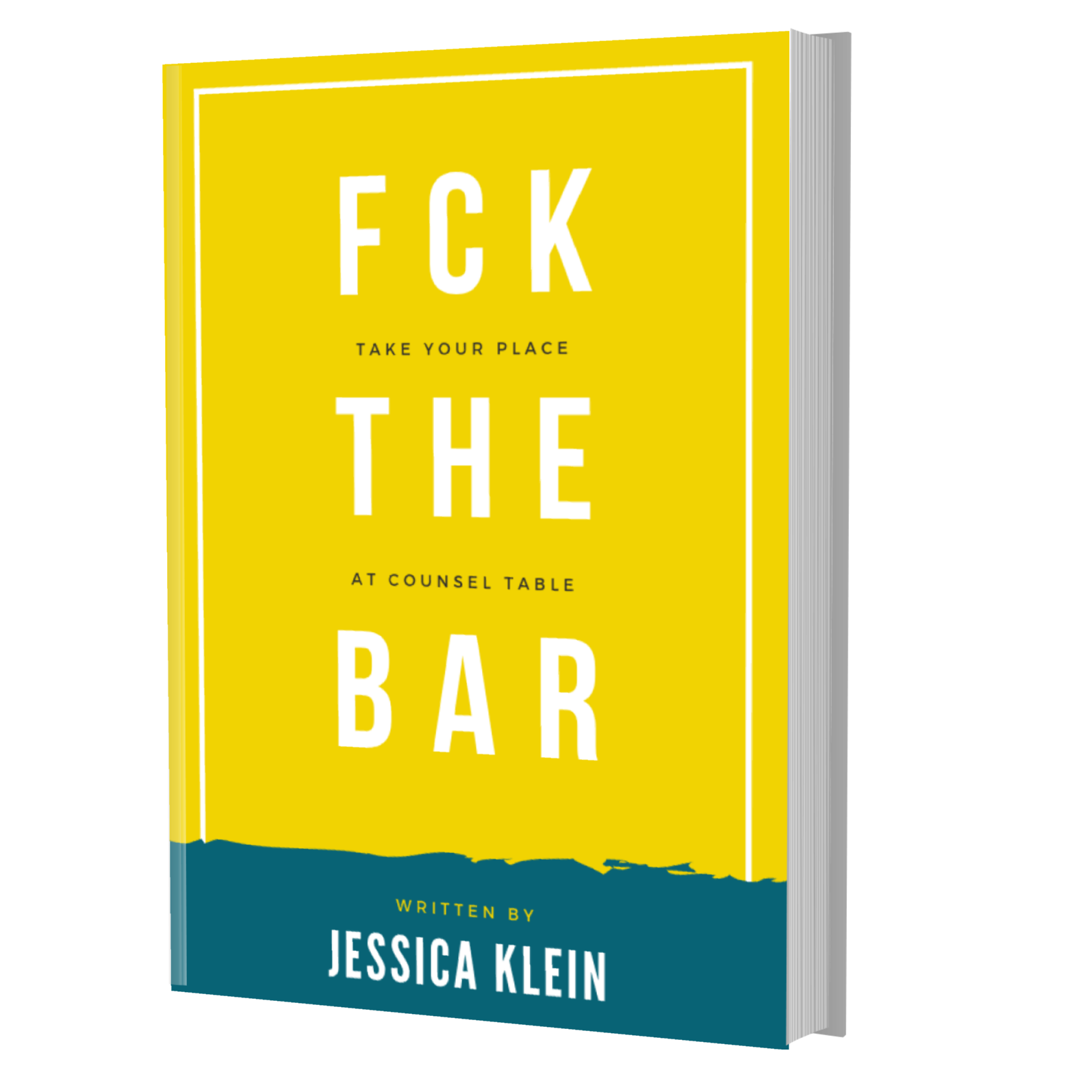 FCK THE BAR - Included!
This UBE Study Plan isn't just about telling you exactly what to do for all 360 hours that you will be studying for the UBE (although it does do that).
It's also about explaining the entire process, philosophy, and strategy to you in a big picture way so you have confidence in your bar prep process and understand why and how it works, and why you will be ready to crush the UBE on exam day.
That's why a digital copy of FCK THE BAR is also included with the UBE Study Plan for immediate download.
Included for immediate access with purchase:
Available in days

days after you enroll

UBE Study Plan